Coffee has long been hailed as a catalyst for creativity, serving as a faithful companion to artists, writers, and musicians alike. From the cozy cafes of Paris to the bustling jazz clubs of New Orleans, coffee has served as an elixir that sparks inspiration, fuels the imagination, and enhances the creative process. In this article, we delve into the intriguing relationship between coffee and creativity, exploring how this beloved beverage stimulates the minds and souls of creative individuals.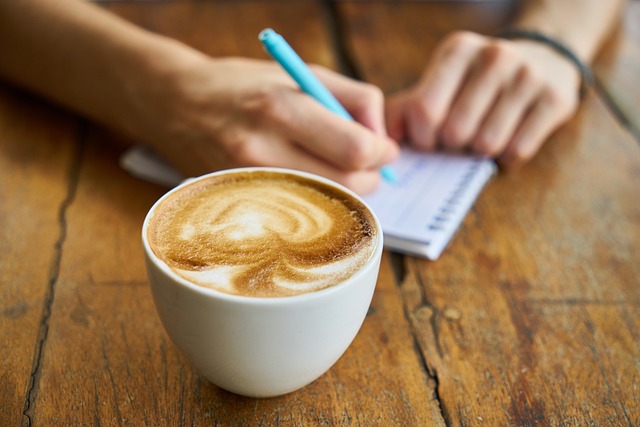 A ritual of focus
For many artists, writers, and musicians, coffee serves as a ritual of focus, marking the beginning of their creative endeavors. The act of preparing a cup of coffee becomes a mindful process. It allows them to set intentions and mentally prepare for their artistic pursuits. The aroma and flavor of coffee engage the senses, awaken the mind and foster a sense of alertness, which is essential for creative flow.
Fuel the imagination
Coffee has an uncanny ability to fuel the imagination and ignite new ideas. The caffeine present in coffee acts as a stimulant, enhancing mental clarity and sharpening cognitive functions. It opens the floodgates of creativity, enabling artists to think outside the box, writers to find the right words, and musicians to compose intricate melodies. The combination of caffeine and its invigorating effect on the brain can lead to breakthroughs and innovative thinking.
Create sacred spaces
The coffee shop has become a sacred space for many creative people. The ambient buzz of conversations, the aroma of freshly brewed coffee, and the warm, welcoming atmosphere provide an environment conducive to creative work. Coffee shops offer a sense of community and inspiration, serving as meeting place for like-minded individuals, fostering collaboration and the exchange of ideas.
Reflective moments
Coffee often serves as a companion during moments of reflection and introspection. The act of sipping a cup of coffee allows creatives to pause, take a breath, and engage in self-reflection. It provides a moment of solitude, where ideas can percolate, and introspection can lead to breakthroughs in artistic expression. Many renowned artists and writers have found solace and inspiration in quiet moments with their coffee, contemplating the complexities of their craft.
Connecting with tradition and culture
Coffee has a rich historical and cultural significance that connects individuals to a broader tapestry of creativity and tradition. From the bohemian cafes of Paris frequented by writers like Hemingway and Fitzgerald, to the beatnik coffeehouses that spawned the poetry of the Beat Generation, coffee has been an integral part of artistic movements throughout history. By embracing coffee, artists can tap into this legacy and draw inspiration from the creative spirits of the past.
Conclusion
Coffee and creativity are linked bond, with coffee serving as a muse and companion to artists, writers, and musicians. It inspires imagination, provides focus, creates sacred spaces, facilitates reflection. It also connects individuals to a rich tapestry of cultural and artistic history. So, the next time you take a sip of your favorite brew, remember the power it holds to awaken the creative spirit within you. Raise your cup to the artists, writers, and musicians whose work has been fueled by the elixir of inspiration – coffee. If you find this article interesting, you can read about coffee in books or in movies.